What is an Elder Law Attorney?
Medicaid Nursing Home Benefits and Planning
Estate Planning
---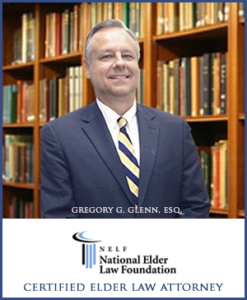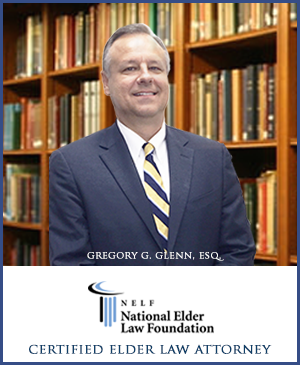 Gregory G. Glenn, Esq. is a Certified Elder Law Attorney by the National Elder Law Foundation. He has practiced elder law since 1995. Prior to law school Mr. Glenn worked as a management consultant at the Big Eight accounting firm of Coopers & Lybrand, CPA's and also at Dunn & Roth, CPA's as a staff accountant. He has his law degree from MSU and completed his legal studies at the University of Miami School of law. His focus in elder law is on estate planning for the over 65, disability planning, probate, and Medicaid eligibility planning. His office is in Boynton Beach, Florida.